About Us
Truckload Connections is a Veteran-owned third-party logistics company founded by Don Cherry in 2007. We are licensed to operate in the 48 contiguous states and have a committed staff of Dispatchers and Account Executives to ensure freight is delivered efficiently and in a cost-effective manner.  Our dedicated professionals have extensive experience in the freight logistics industry and reliably assist small and large businesses with their shipping needs. 
Truckload Connections prioritizes personalized customer satisfaction.
License MC-626414-B  — Learn more about our Privacy Policy here.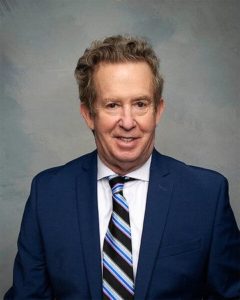 Don Cherry
– Founder & President
With over 40 years in the freight logistics industry, Don founded Truckload & LTL Connections LLC in 2007. His passion for the industry and commitment to customer service motivated him to form the company. His commitment to customer service and passion for the industry is what motivated him to form the company.  Today, Truckload and LTL Connections, L.L.C. is moving freight for customers throughout the country and has a  committed staff of Dispatchers and Account Executives to ensure the load gets delivered efficiently and in a cost-effective manner.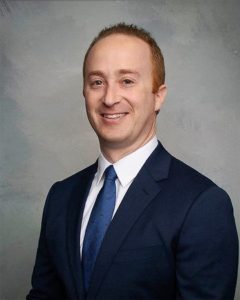 Ben Cherry
– Vice President
Ben focuses on business growth by hiring new employees and identifying strengths and opportunities within the company as well as the freight industry. He also assists with the implementation of new business practices.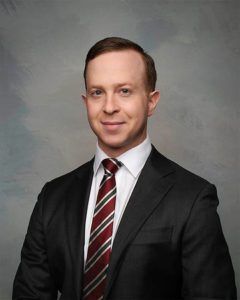 Eddie Cherry
– Vice President
Eddie's main focus at Truckload Connections is business growth. He helps hire new employees as well as bringing his many strengths to the company. He helps identify new opportunities for the company. Lastly, he helps implement new business strategies and practices.
 Alisa Benda – Director of Administration
Alisa@TruckloadConnections.com
Alisa handles accounts payable, accounts receivable, and administrative responsibilities for our team. She has been with the company since it was founded and played an important role in laying the foundation for our company's success and began her career at Truckload Connections as a Dispatcher. She's a tremendous asset to the TLC family.
Lois Hewkin – Dispatch Manager
Lois@TruckloadConnections.com
Lois comes to Truckload Connections with over 15 years of experience in the trucking industry, having operated her own trucking company for many of those years. Lois has experience with various types of freight and maintains a strong relationship with many carriers. 
Murisa Ljubijankic  – Dispatcher
Murisa@TruckloadConnections.com
Murisa joined TLC in 2020. She has joined us with many years of experience in the trucking & shipping field. She brings a multilingual background and creates an entirely new level of service as a dispatcher!
Hana Ljubijankic  – Dispatcher
Hana@TruckloadConnections.com
Hana joined Truckload Connections in November of 2021.  She has multiple years of experience working in customer service and working with dockhands and carriers. She continues to develop multiple relationships.
Branden John – Account Executive
Brandon@TruckloadConnections.com
Branden had over 10 years of experience in the trucking industry when he joined Truckload Connections in 2021. Starting as a Senior Strategic Client Manager for a trucking company in Green Bay, WI, he was quickly promoted to Sales Manager. From there, he moved on to a position as Director of Transportation for a local paper company, where his experience led him to a vast knowledge of distinct types of freight, as well as a dedication to the highest level of customer service.
Cinda McLaud  –  Account Executive
Cinda@TruckloadConnections.com
Cinda McLaud has spent over 25 years in the transportation business. First, she started her career on the shipper/customer side of things and then made the transition to an Account Executive for the LTL/TL industry. She feels that following up and being available for her customers is extremely important. Since starting on the customer side she understands the needs and concerns businesses have when moving the product. She looks forward to bringing her experience and knowledge to help benefit the needs of her clients.
Donna Zauss  –  Account Executive
Donna@TruckloadConnections.com
Donna Zauss has been a logistics professional for over 35 years within the transportation industry. Her experience includes both operations and sales, thus working as a purchaser and provider. She believes a successful business partnership comes from having a solid understanding of one's business, objectives, and goals. She hopes to find opportunities within your business' wants, needs, and goals throughout your business. Based on her knowledge and experience, the best outcomes come from hard work, dedication, and teamwork.
Peggy Hughes – Account Executive
Peggy@TruckloadConnections.com
Peggy joined TLC in 2013 and is based in the Tulsa, OK area. She has over 30 years of experience in the trucking industry including excellent customer service, dispatching, carrier relationships, and shipping and receiving. 
32335 E. 171st St. So.
Coweta, OK 74429
(918) 486-8977 (office)
(918) 729-0961 (cell)
(918) 486-3747 (fax)